My blog has been hijacked by my Wife for a couple of posts to give her the opportunity to voice some of the issues and solutions we have experienced in regards to baby sleep or should I say lack of. As part of the sleep project run by Kiddicare we were given a copy of the 'Baby Sleeping Trust Techniques- An Alternative Method to Controlled Crying' by Rebecca Welton. This sounded like an excellent solution for us. I hate hearing my boys cry. I have almost a physical reaction to hearing it and I feel my stress levels sky rocket. Also, having a toddler asleep in the room next door means it is not practical to leave him to cry.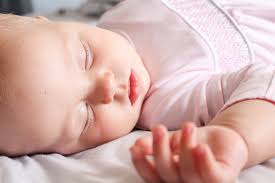 I sat one morning and read the whole book, cover to cover, in one sitting. I feel I should also add that I did this while Rex was asleep on me, something the book tried to discourage. I found it fascinating and immediately wanted to give the techniques a go. I made a visual poster to hang in Rex's room and talked it through with my husband so we were both aware of what we needed to do to be consistent. The first night came and it was horrendous. Our son, who usually wakes once or twice a night, woke up twelve times. It was so difficult but I felt proud that every time he woke I managed to settle him and he fell back asleep in his cot rather than in my arms. We did find that he didn't take to his soft toy comforter but rather preferred a muslin cloth to cuddle, exactly the same as our other son did.
The second night followed a similar pattern, but within four nights he was back to waking only twice in the night. It felt good knowing that we were making progress, however along came the next thing to rock us, our eldest developed a urine infection. At the time we didn't know what was waking him in the night and causing him so much distress but again, after a few nights, we were back in to some sort of routine.
I contacted the author through Twitter for advice and was delighted when she replied with praise, support and encouragement. It was great knowing that someone was on our side. Two weeks later and we are still using the techniques from the book with success; however a bout of high temperatures and throat infections led us to start again. Again, it took a few nights to get back in to the swing of things but it has worked.